NAHCON Discusses Economic Ties With IsDB
2 min read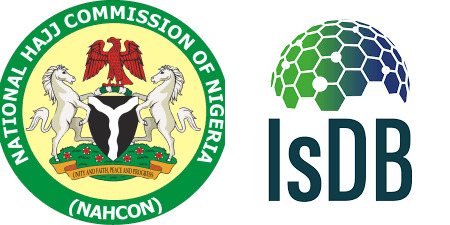 The National Hajj Commission of Nigeria (NAHCON) and officials of the Islamic Development Bank have agreed to deepen the economic cooperation between the two organisations.
Bustandaily reports that rising from a meeting held on Wednesday at the Jeddah headquarters of the Bank, the Chairman/CEO of NAHCON Alh Zikrullah Kunle Hassan, stressed the need for support and intervention of the bank in the areas of employment of Nigerians into the organisation and seasonal slaughtering job, capacity-building, and facilitating the full take off of Hajj Institute of Nigeria (HIN ) and supply of medical equipment to the Clinics.
This was contained in a statement issued by , NAHCON, Assistant Director, Information and Publications, Mousa Ubandawaki,on Wednesday.
poster
" Nigeria as one of the Muslim populated country, we requires your support in poverty reduction efforts. Specifically, we want your intervention in the employment of Nigerians into the seasonal livestock slaughtering during the Hajj and distribution of Hajj meat to Nigerians In the same way,we need your assistance in capacity building of our staff and supply of instructional and medical equipment for the Hajj Institute of Nigeria (HIN) and Clinic" ,'' the statement said
guarantee the future of Hadaya project, then NAHCON must strive to support and encourage pilgrims to participate and key into the scheme to sustain it "
While acknowledging the existence of" black market" as posing danger to the scheme,he explained that the only way to win the fight against them is through education." The black market activities has been detrimental to the scheme, I know,but while they cannot be eliminated totally, education is the tool to fight them", he declared in the statement.